BENEFITS YOU'LL LOVE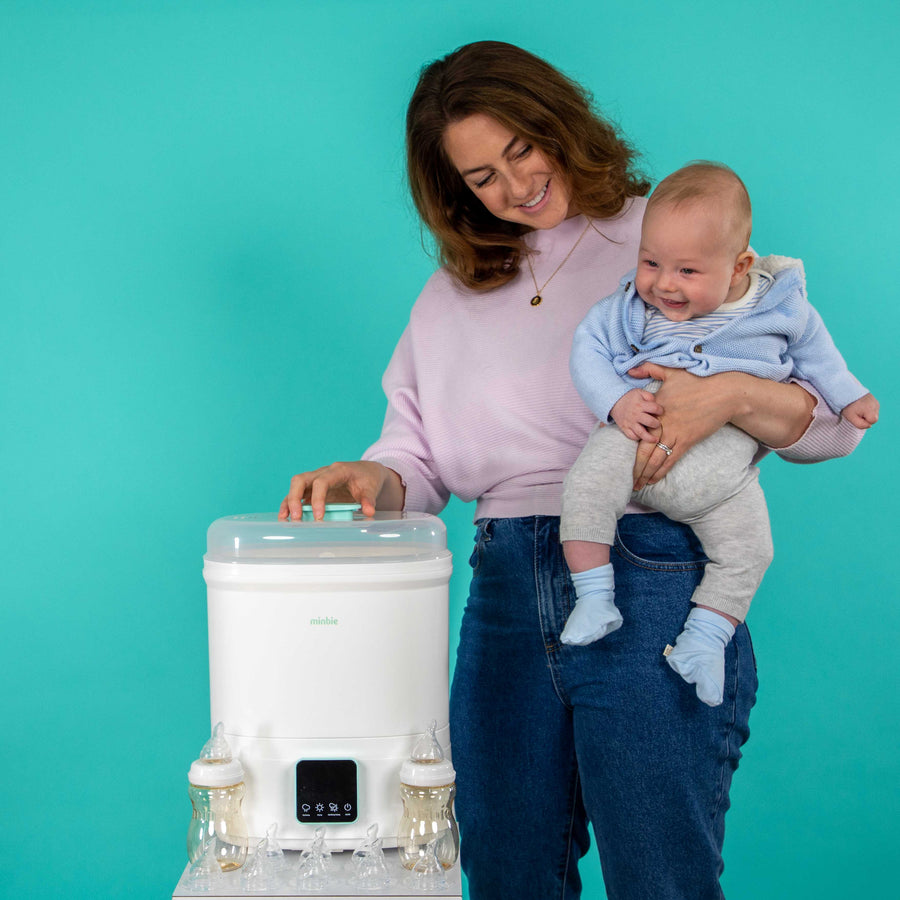 PROTECT BABY FROM HARMFUL GERMS
before 6 months old your baby's tummy is extra vulnerable to pathogens and bacteria that can quickly grow when bottles, utensils, and pacifiers aren't sterilized properly. the minbie sterilizer & dryer uses an ultra hygienic steam and clean-air drying process to remove 99.9% of harmful germs, while keeping your countertops dry, avoiding dangerous molud and mildew - all in just 5 minutes.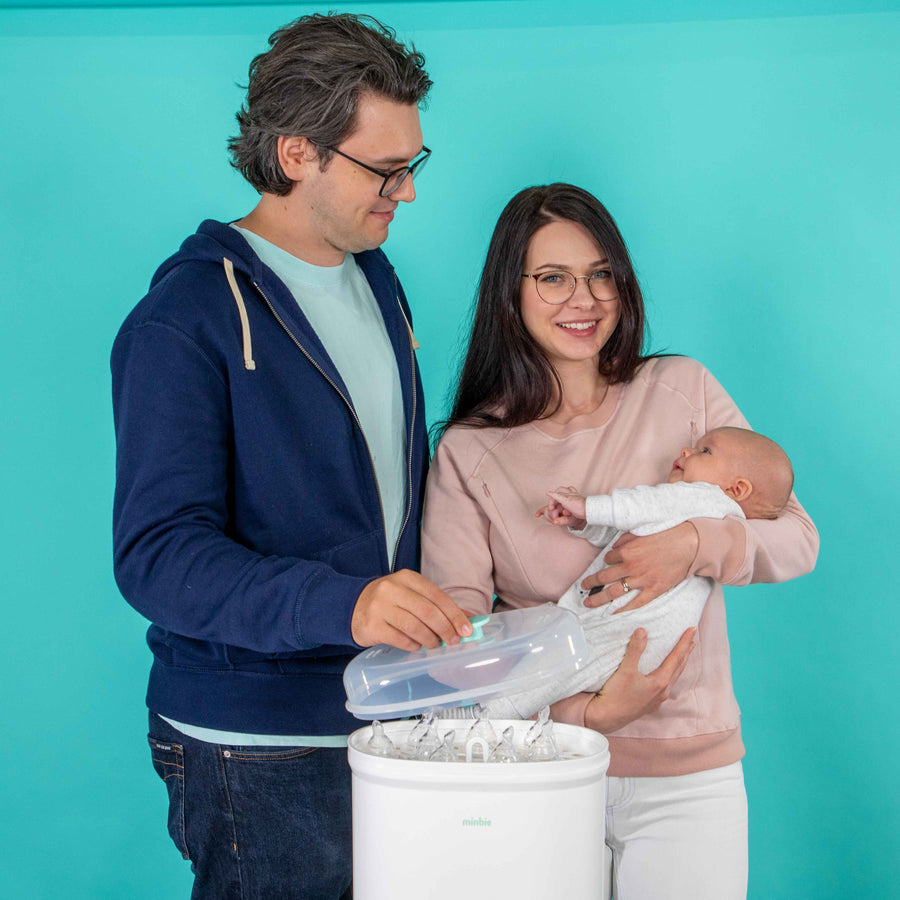 LESS TIME CLEANING, means more family time
most sterilizers leave a wet residue on bottles and utensils, requiring an additional step of hand-drying before use. the minbie sterilizer & dryer combines a HEPA clean air filter with advanced steam technology to thoroughly dry everything you sterilize - while preventing unwanted puddles on your countertop. save even more time by sterilizing overnight; the auto power switch safely shuts off once your cycle is complete, and bottles remain sterilized for up to 24 hours.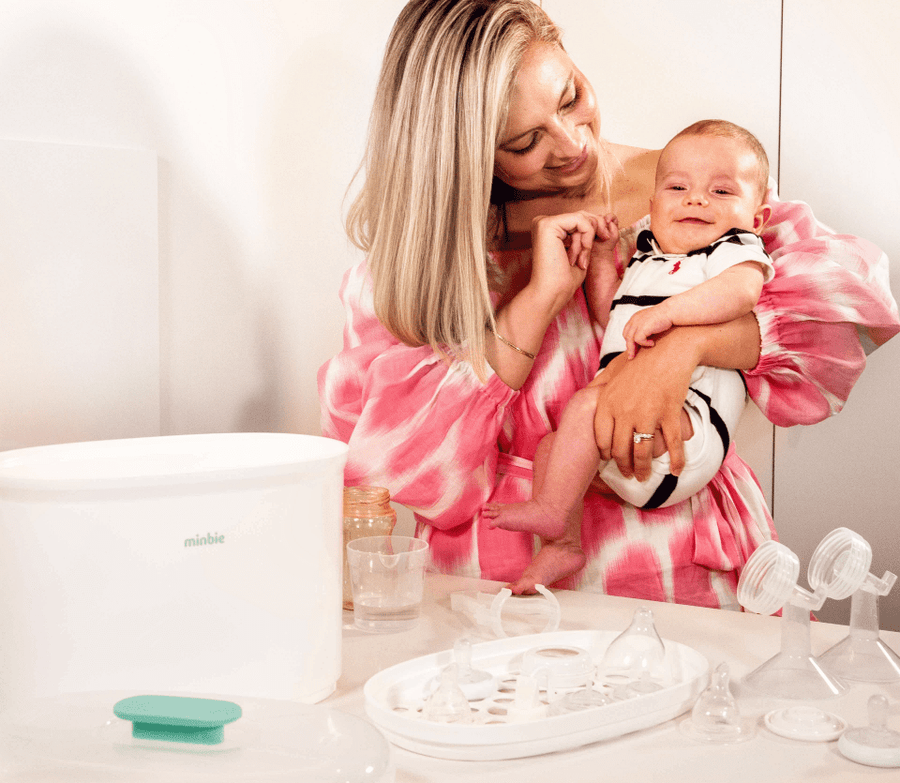 ROOM TO STERILIZE EVERYTHING
it's not just bottles that can carry harmful bacteria; eating utensils, pacifiers and breast pump parts should all be sterilized regularly, and the minbie steam sterilizer & dryer has room for all your baby feeding gear. the large capacity with multiple trays allow you to sterilize up to 6 bottles PLUS accessories all at once.
QUIET MOTOR
the only noise in your home should be the happy laughter of your family. our sterilizer fits into your home in an unassuming quiet way; it needs no special attention.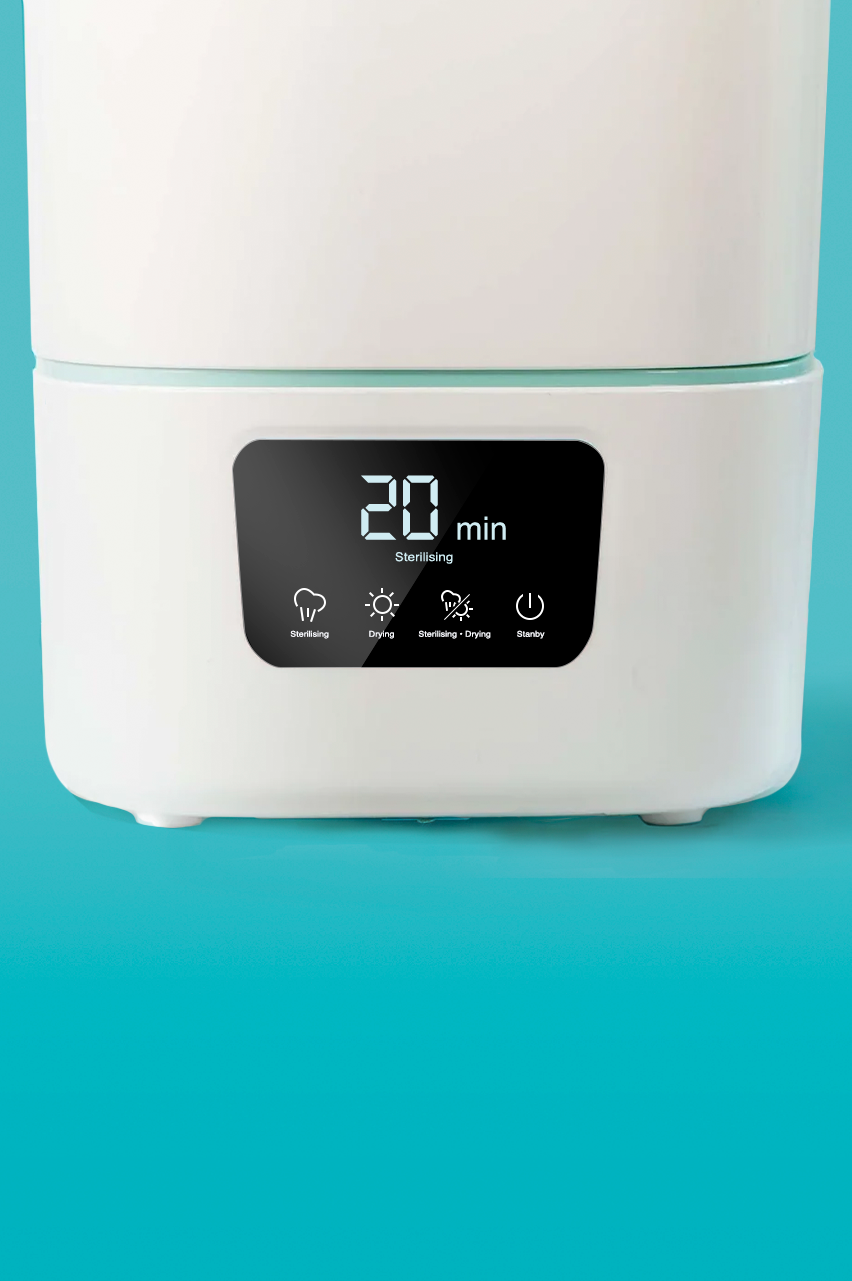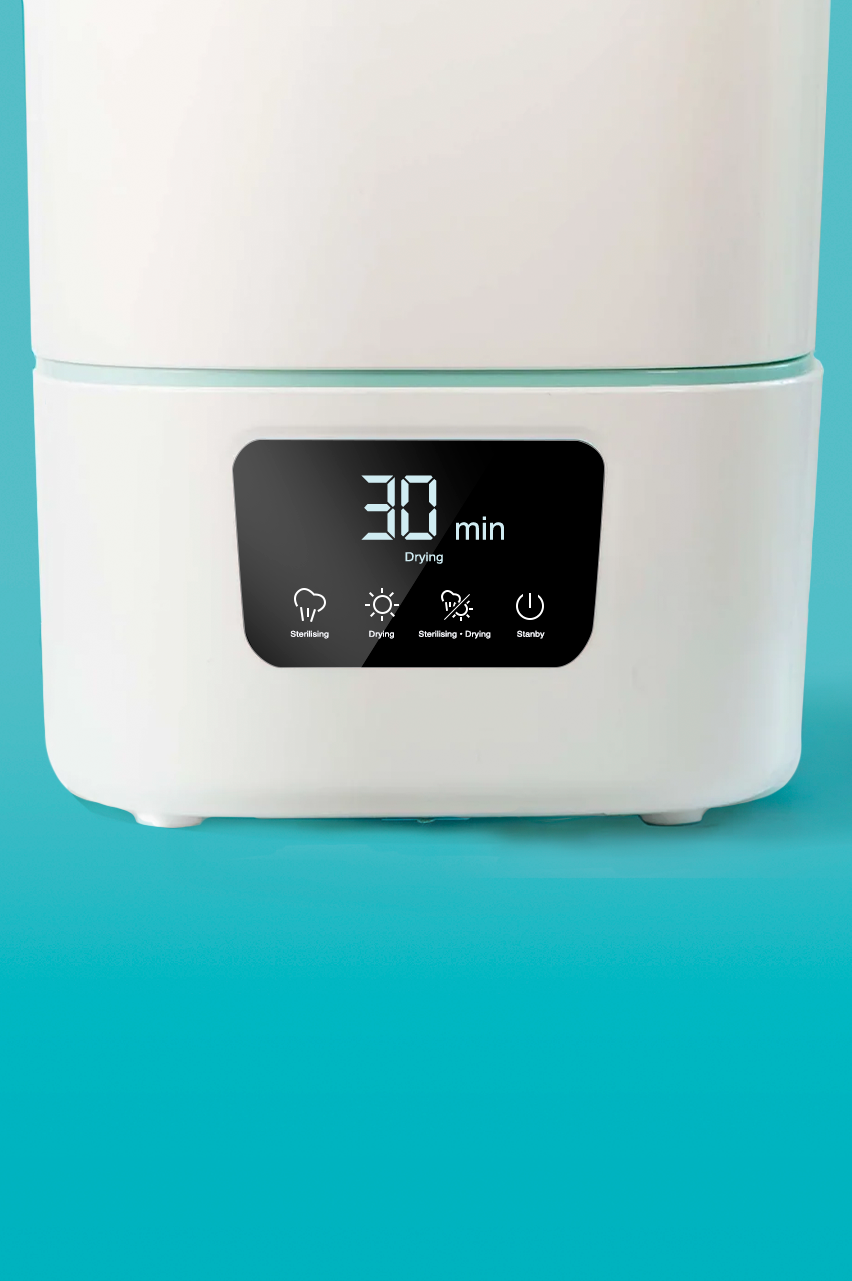 easy to use display
STERILIZE
steam sterilize your bottles killing 99.9% of harmful germs & bacteria
DRY
drying after sterilization ensures there's no place for mold or bacteria to grow
STERILIZE & DRY
'set and forget' so you can return to clean, dry bottles
kills 99.9% of germs
STERILIzER AND DRYER
new mom lily shows you how easy it is to use the sterlizer & dryer
$65.00
reviews by minbie mum and dads