WHY OUR BREAST PUMP
MORE MILK IN LESS TIME
hospital grade power combined with customizable settings and a natural breastfeeding feeling stimulates greater milk production in less time. worried about a return to work or time spent away from baby? let minbie help fill your freezer and your baby's tummy.
UNTETHERED PUMPING
electrical socket not quite close enough to your favorite cozy lounger? not to worry! powered by a rechargeable lithium battery our hospital grade double pump is portable, which means you're free to pump wherever you feel most relaxed. lightweight with an ergonomic handle, comfortably carry this pump for up to 3 hours without needing a recharge.
COMFORTABLE CUPS
be in comfortable control of your feeding journey with soft, flexible silicone cups that are gentle on your sensitive breast tissue. select a suction level that best suits your body and remove discomfort from your pumping routine.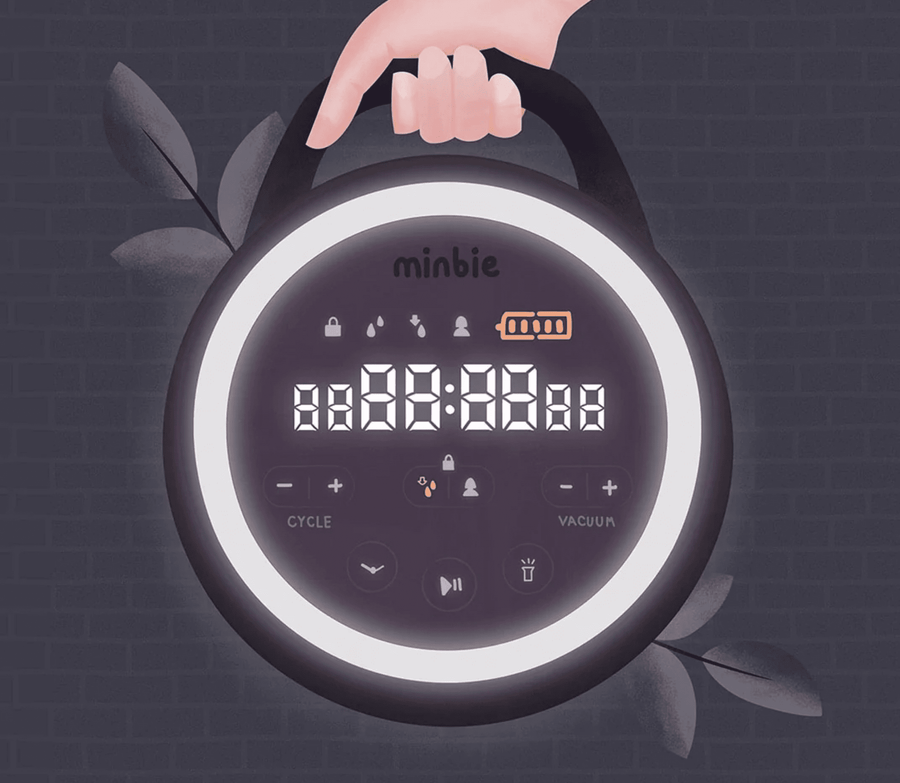 GET YOUR MILK WHILE THEY GET THEIR Z'S
breastfeeding isn't a nine to five, so we've designed a pump specifically for around the clock use. with the quietest motor on the market and a sleek backlit display with nightlight, you can pump at any hour of the night without waking any sleeping giants or little angels.

QUIET MOTOR
the only noise in your home should be the happy laughter of your family.

PROTECT & PRESERVE YOUR SPECIAL BOND
we treasure your breastfeeding bond and have designed our pump to do the same by simulating the natural sucking motions of your baby, which helps to build and maintain your milk supply. comfortable silicone makes it easy for you to pump and feed simultaneously.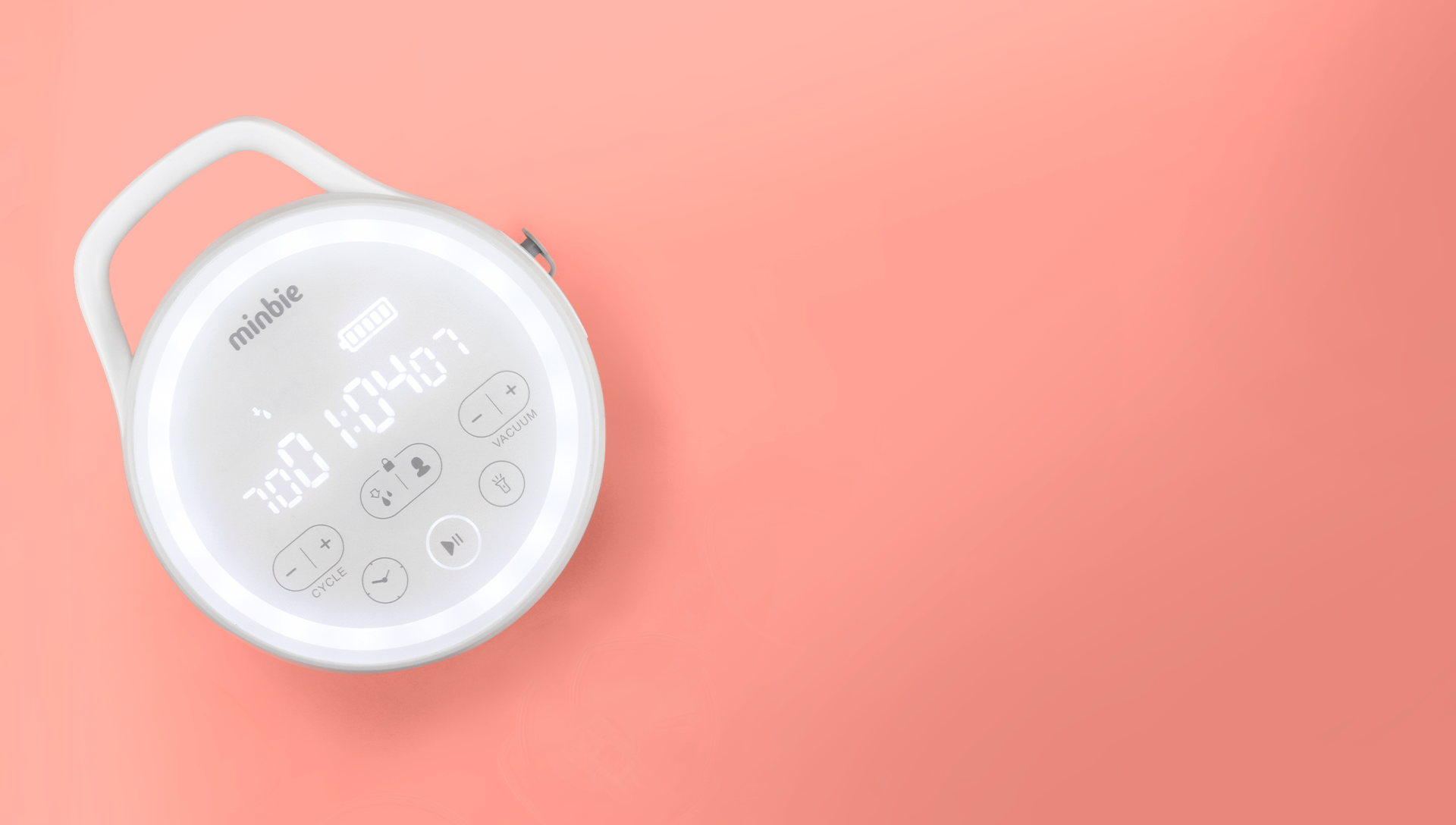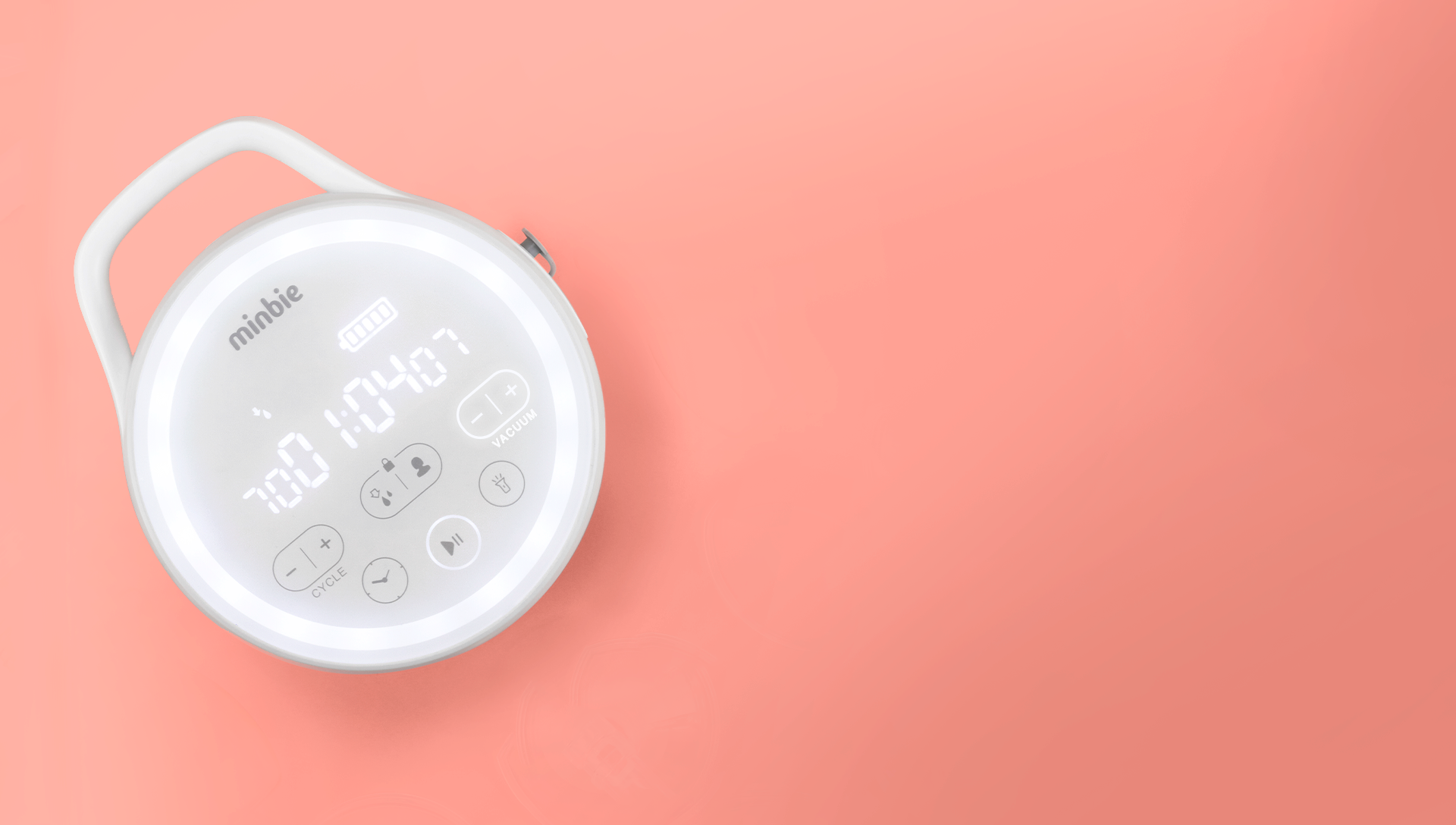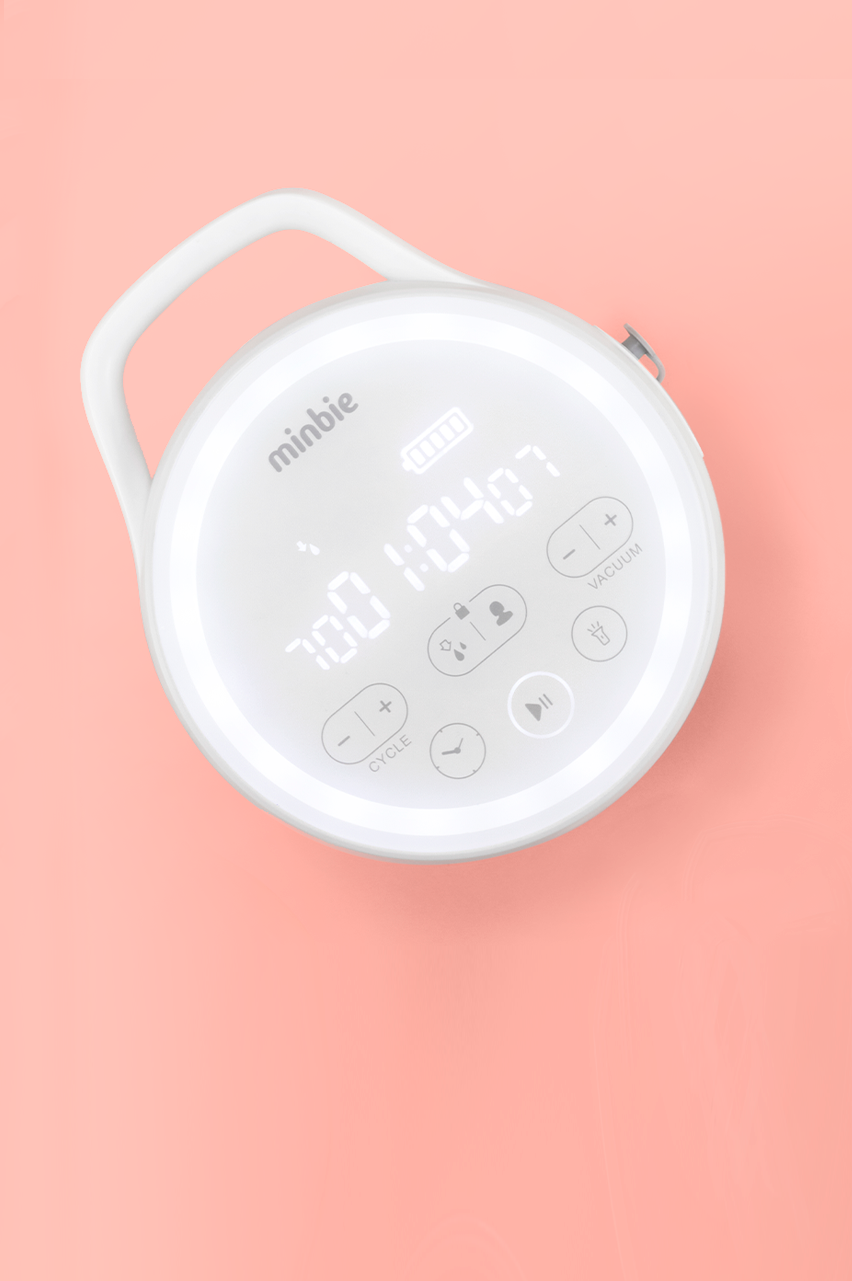 features you'll love
NIGHT LIGHT
pump at night with a soft, medium or bright light
MODE INDICATOR
clearly see when you're stimulating or expressing
BATTERY
clearly see how much battery life is left
PUMPING PACE CONTROL
gently increase or decrease the frequency of the vacuum cycle for optimum comfort
STIMULATION & EXPRESSION MODE
gently encourage your let down & express milk at a pace that suits your body
PUMPING PROFILE
time and record each pumping session
PUMPING PACE CONTROL
gently increase or decrease the frequency of the vacuum cycle for optimum comfort
Timer
set your next pumping session time
Start/Pause
pause for a moment without losing your session time
"I'm really happy with it"
minbie mom coco
moms explain how the portable, hospital grade minbie breast pump has helped them on their breastfeeding journey
$170.00